The trusted marketplace for business services.
                                                                               Our Story
Mangtas started as a small consulting firm in the Philippines.  Back in 2013, we all had day jobs and it was a mere side project.   8 years later, our business was brought to a halt by the pandemic.  
However, interestingly, it wasn't the primary reason why a new Mangtas business model was born.
The concept of Mangtas evolved into what it is now due to our struggles and combined personal experiences:  We encountered a gap in the market that needed to be filled.  Like most start-ups and SMEs, we have had to outsource much of the resources unavailable to us.  Eventually, we felt that freelancers could only do so much and coordinating with several individuals took too much time.  Time we had better spent on growing our business.

We felt the necessity of wanting to work with a single point of contact.  Of wanting to work with trustworthy, talented people without having to scour the internet looking for a suitable fit.  We realized that we all felt the need of wanting to work with a TEAM.

And that is how the Mangtas Business Model evolved.
                                             Our Mission is to make outsourcing available for all.
                                                         Success begins with the right team.
At Mangtas, we understand that selecting an outsourcing team without the right referral or simply finding clients is currently a tedious, manual process. At the same time, we believe that flawless collaborations are critical in any enterprise.
That is why we have a trusted pool of teams that are ready to deliver quality, cost-effective solutions for your business.
                                                               There is no "I" in Mangtas.
The thing that sets us apart is our focus on Teams.  By working together with professional teams on our platform, achieving your goals has never become more readily attainable and more efficient.
Team services range from: software & website design and development, UI/UX design, Graphic design, Digital Marketing, Lead generation, SEO, Virtual assistance, and so much more!

Consider this as an extension of your core competencies and a solid investment in your financial resources.
                                                                             How It Works
We provide a digital platform where you can search and select the right team for your needs. Once the connection is made and work orders are agreed upon, you collaborate to realize your project, saving valuable time while maximizing your resources.
Let our TEAMS do what they do best, with good value and quality results, so you can focus on running your business.
                                                                                   Our Team
From childhood friends to football teammates to business partners.
We know a thing or two about TEAMWORK.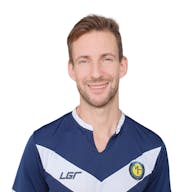 Wouter Delbaere | CEO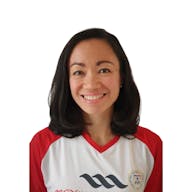 Jaclyn Demuynck | CMO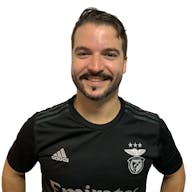 Nuno Covas | CCO
Our Vision is to seamlessly integrate our outsourcing solutions into businesses around the globe.
                                                                           Our Commitment
We strive to be an eco-friendly workforce and we stand behind eco-conscious business practices.
As we grow our business, we not only aim to do our part in the environment, but also to give back to our community.

Check out our social media channels for updates on our Giving Back Campaigns and we invite you to support our causes with us.